ALL STAR Bauer Hockey Skills Competition
Bauer Hockey China is pleased to announce the inaugural "ALL STAR Bauer Hockey Skills Competition" at the Olympic City Cup Beijing World Minor Hockey Invitational Tournament for the 2018 competition.
This competition will see some of the best athletes from the world's best hockey playing countries competing head to head! Russia, Germany, Czech, Canada, Finland, USA, Sweden and China competing for individual glory and of course some great Bauer Hockey prizes!
IMPORTANT: One player can be chosen from each team to compete in each discipline in each division (x7 disciplines means each team can select up to 7 players - selected by head coach!)
Fastest Skater – backwards (head to head)

Fastest Skater – slalom (head to head)

Hardest Shot (radar gun)

Most Accurate Shot (most on target)

Best Goalie (break away)

Best Trick Shot (creativity and execution)
Competition Outline:
· Open to all players, split by age division (different players can compete for their country in the different disciplines).
· Teams must register their players by 12noon 29th April with Ann Lee. Once registered, players cannot be changed.
· Players are to be at the rink and confirm their presence at the officials desk no later than 19:00pm.
· Players are to be dressed in their club uniform, including helmet with facemask, neck guard (mouth guard recommended) and meet outside the BAUER Shop by 19:20 (25min before event starts). Remain at the gate beside the rink until called upon. Players that are late, will be scratched.
· Each Group of players will enter the ice at the start of each event (both age groups together) and be given 3mins to warm up.
· Each event will be run U13 players first and then U15. The order in which players will compete will be taped to the glass outside the Bauer Shop – EACH PLAYER REQUIRED TO KNOW HIS POSITION in the competition line up before stepping on the ice. At the conclusion of each event players will leave the ice and next group of players are to be ready (we may cheat and let some players on early to warm up – be avail
· Winners can go to the BAUER HOCKEY SHOP to collect their gift certificate at the conclusion of the competition between 21:30 and 22:00 ONLY.
· Bauer Hockey decision will be final.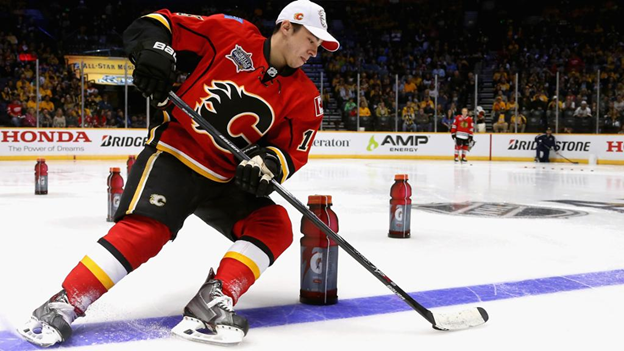 Skill Comp REGISTER 180414.pdf